The Boho Bell Dress Collection has been a long time coming. Many of you have been asking me to add this design to the shop since dresses are "the ONLY thing she likes to wear." Sound familiar?? Well this has been one of my all time favorite designs to work on; it was a process of drafting, adjusting and readjusting the pattern to look and fit exactly how I envisioned it, while giving your little one the freedom to run around and explore. I wanted to incorporate a sense of bohemian beauty with functionality; something simple yet ever-so elegant. These dresses have been put together in a variety of fabrics, including an ultra-soft muslin, linen-cotton blends (making them easier to iron) and 100% cotton. Sizes will be available in 12M-7 years. *Sizing charts provided below.
We had so much fun during our photoshoot at one of the luscious botanical gardens here on our beautiful Hawaiian Island of Oahu. The girls took full advantage of the flare to twirl and show off their dresses. I hope you enjoy this brand new collection as much as the girls loved dancing in them. Below each photo is a color and fabric description to help you choose which dress(es) you'll be hurrying to grab on our release date of:
June 1 (9pm est/6pm pst/3pm hst).
Photos taken by my wonderful friend Sena who has always lent me an impossible hand when hers are already full. You can find her on Instagram at @senaenelson.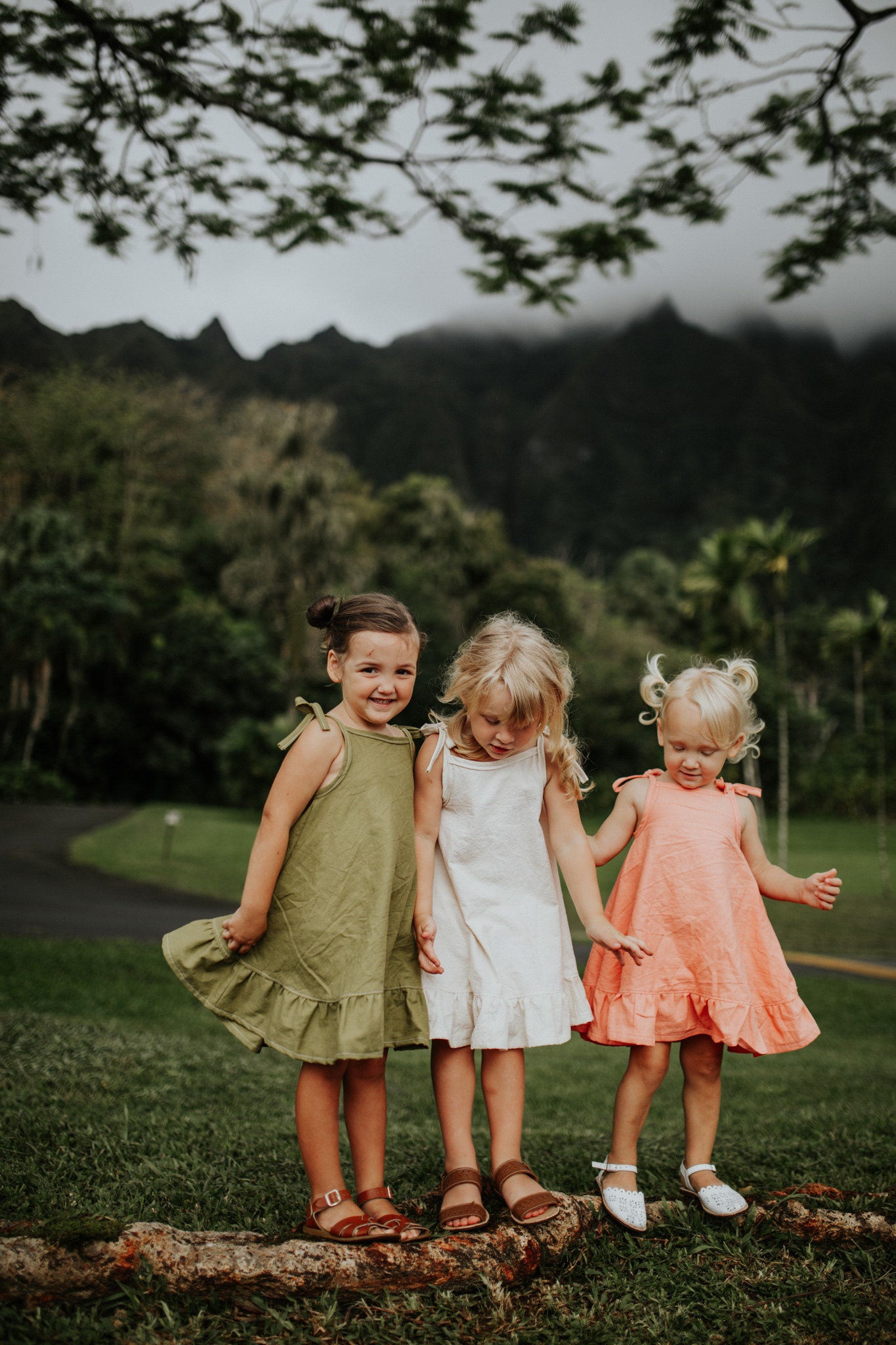 (Left to right; Jungle Green/linen-cotton, Oatmeal/muslin, Coral/linen-cotton)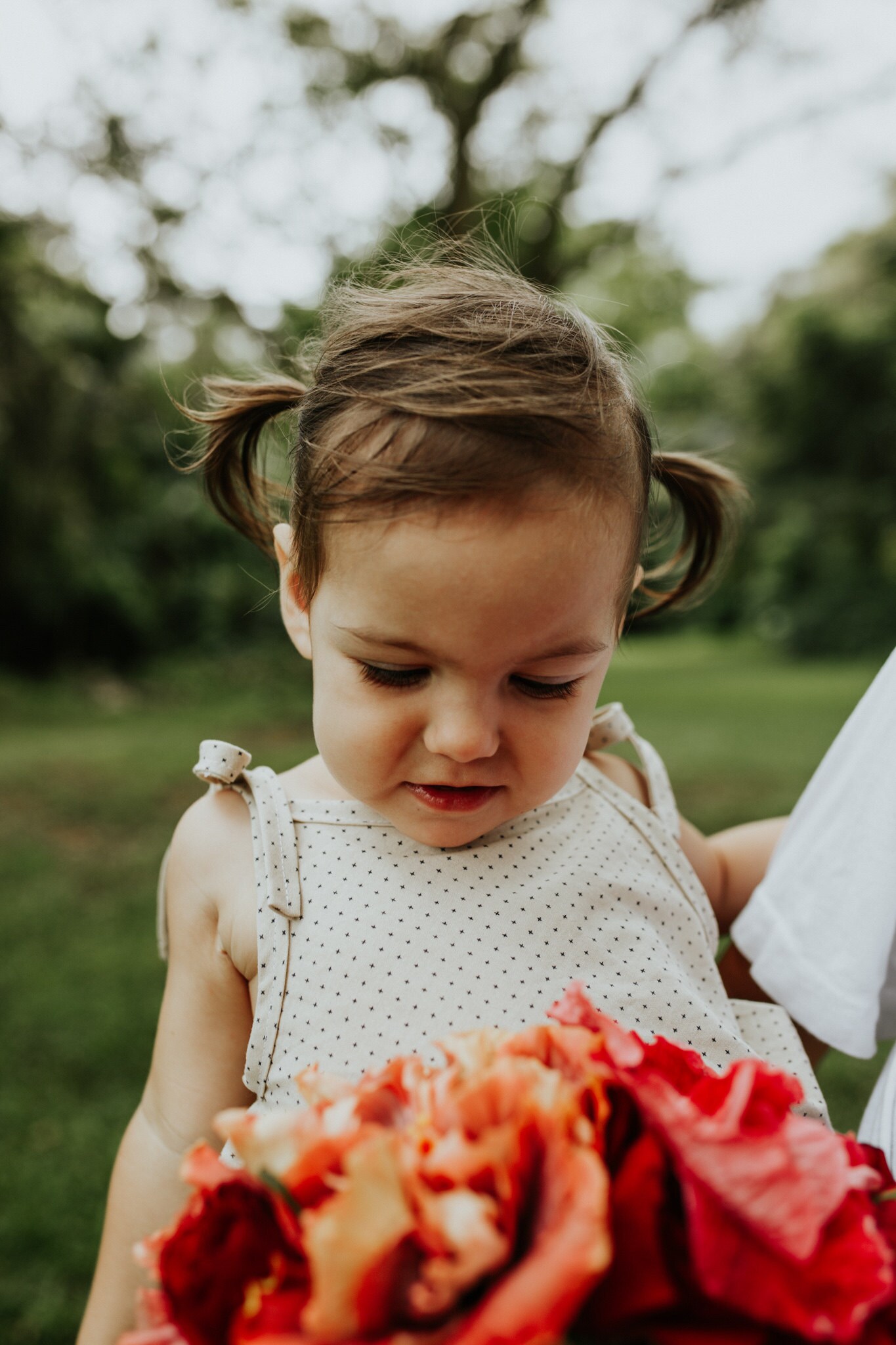 (Cross Stitch; navy on oatmeal/100% cotton)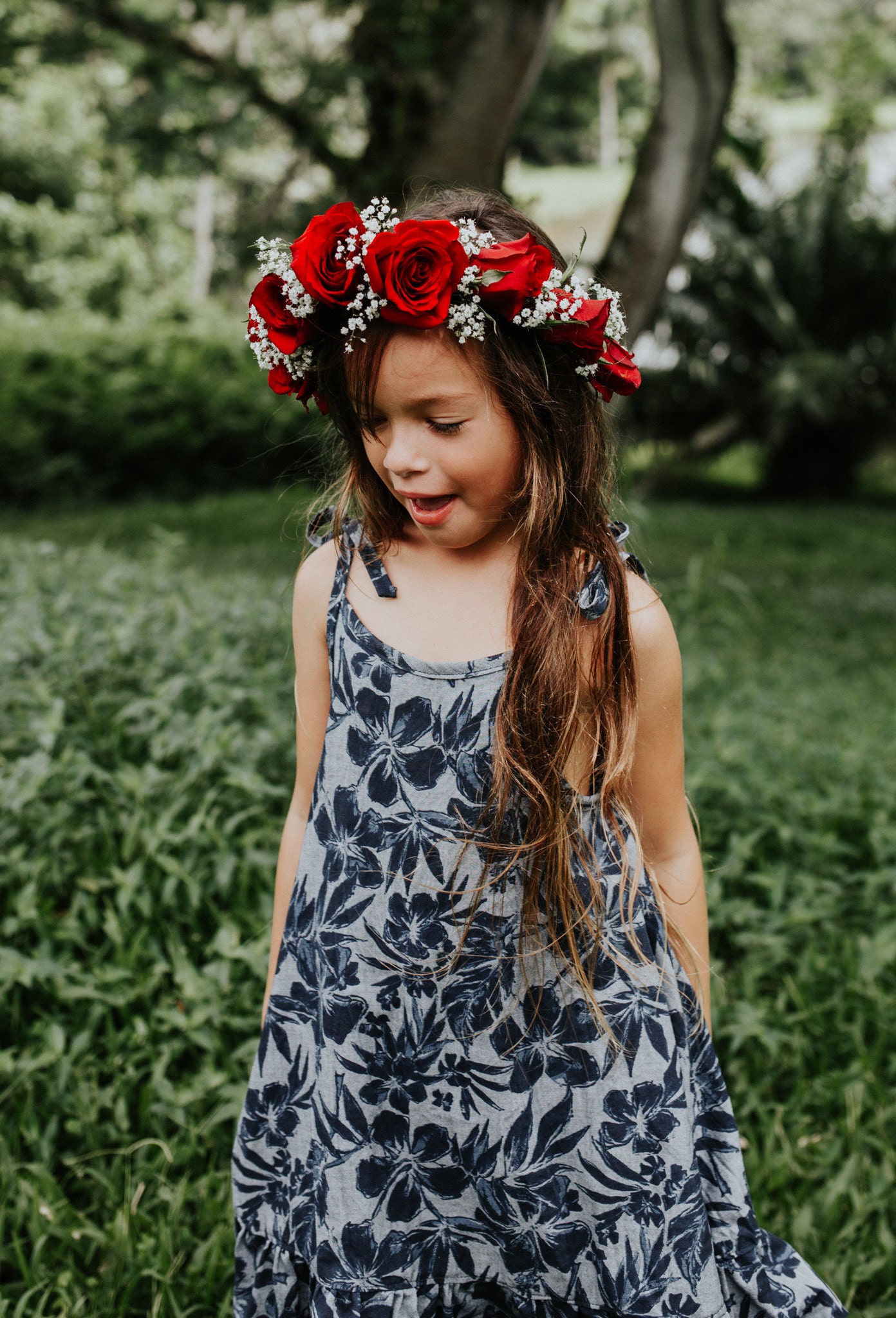 (Chambray Hibiscus/100% cotton)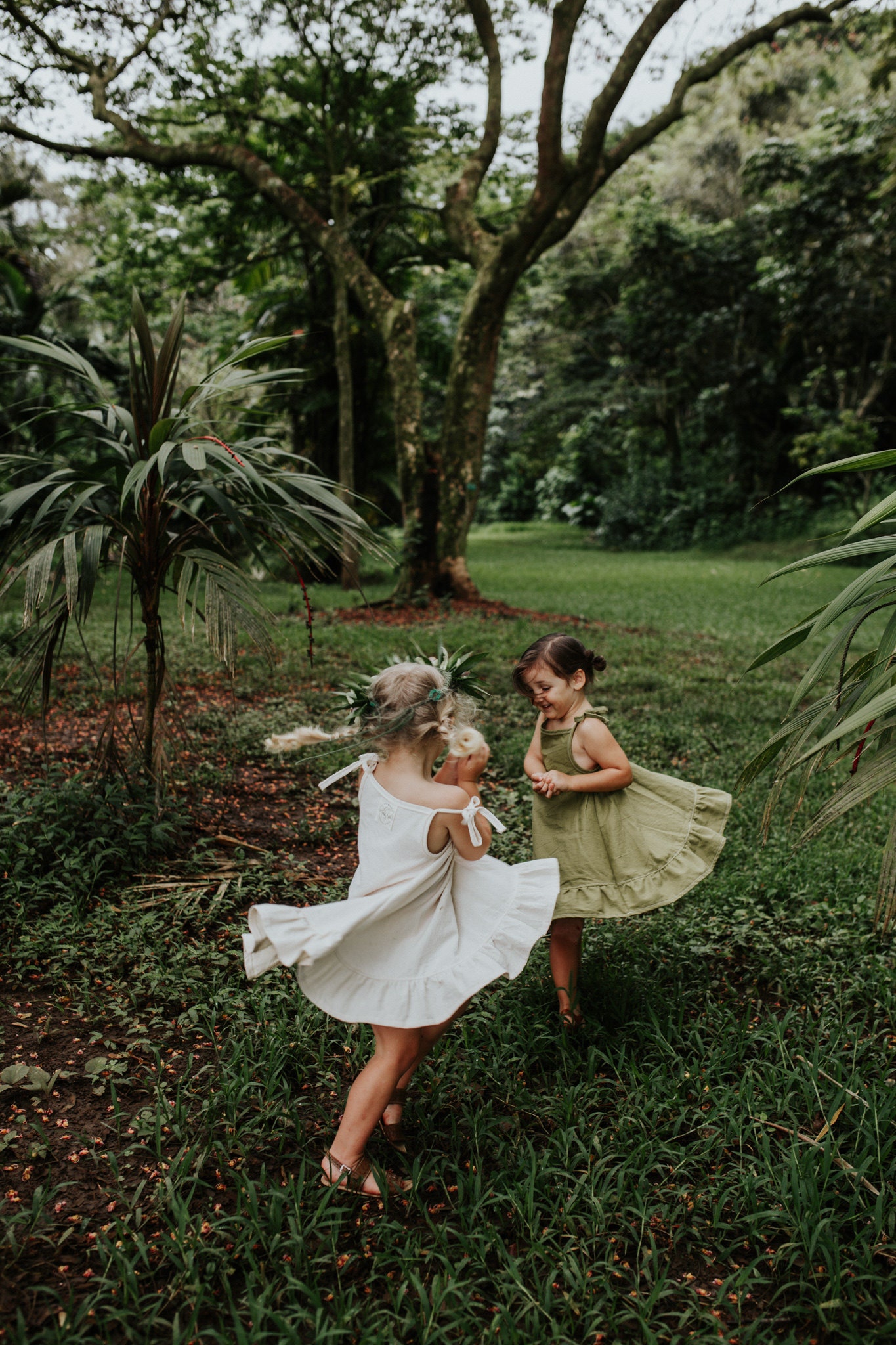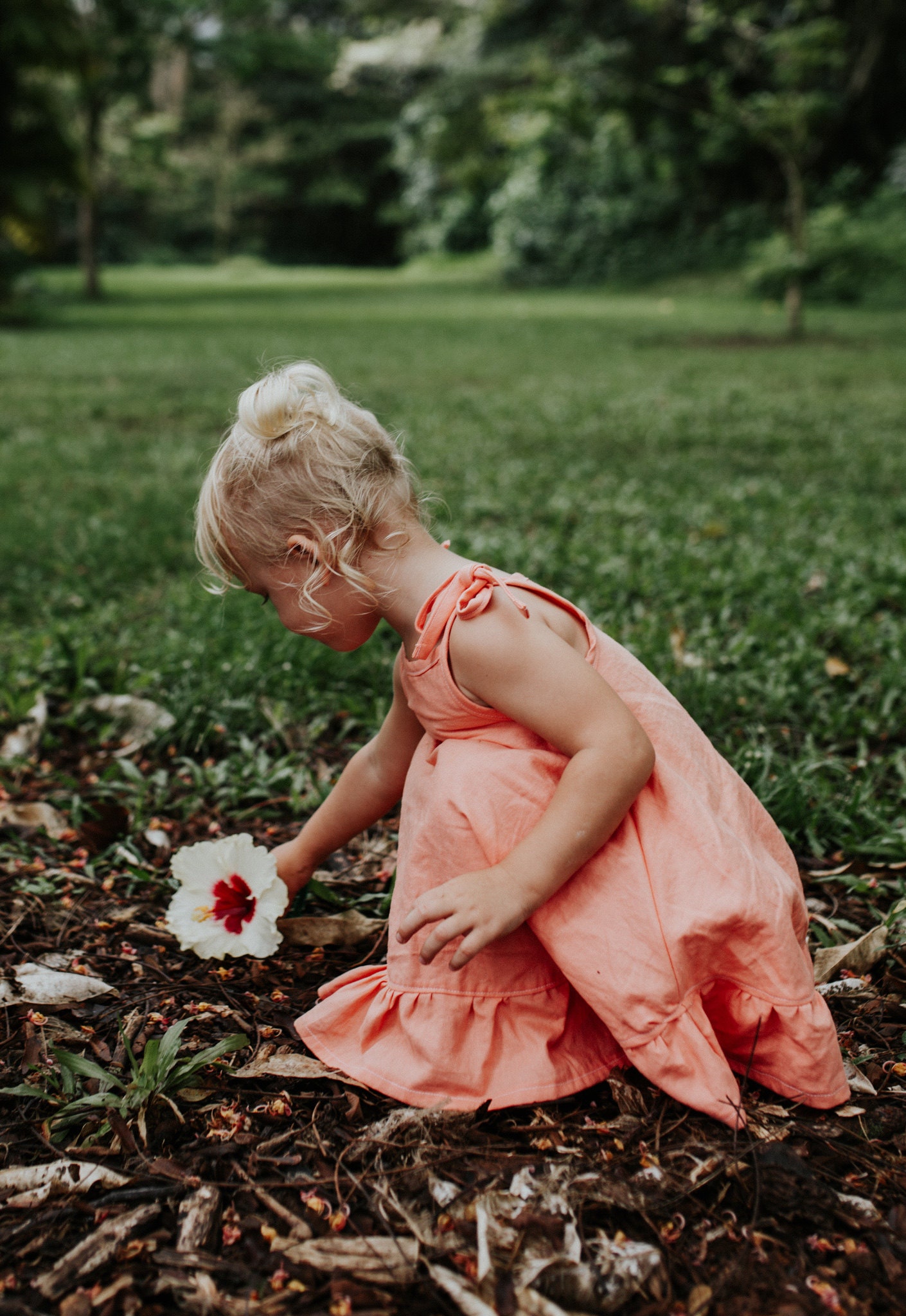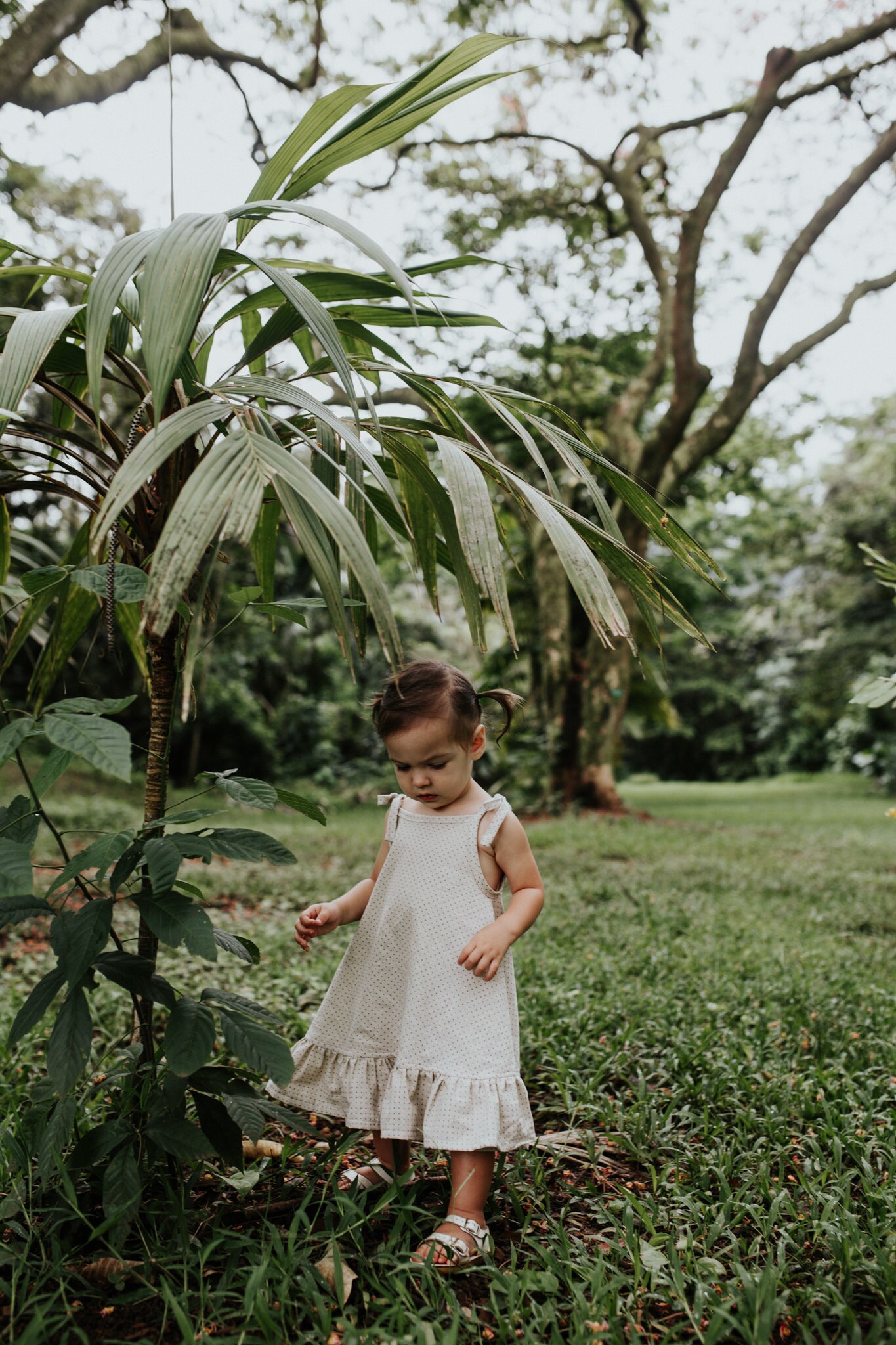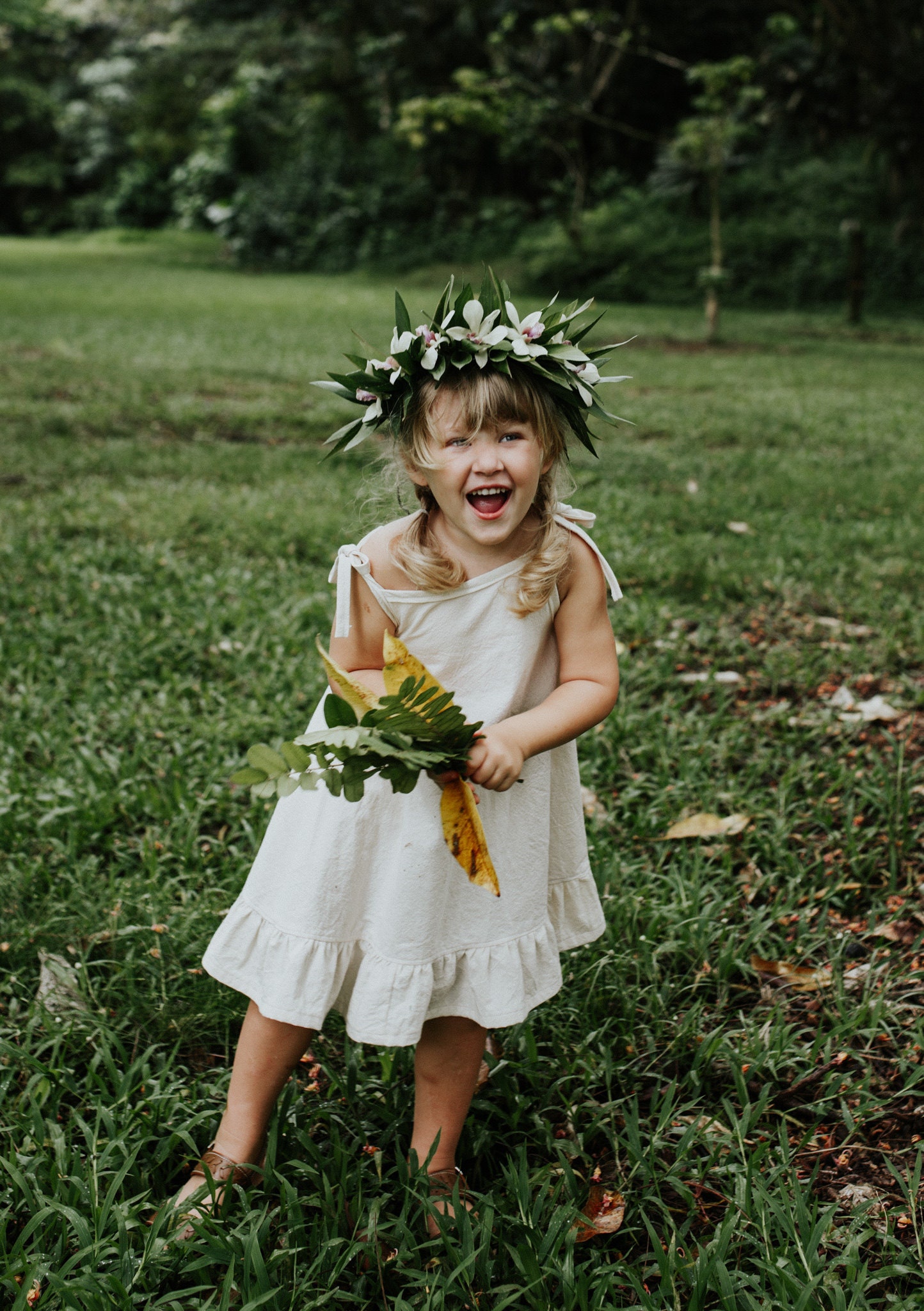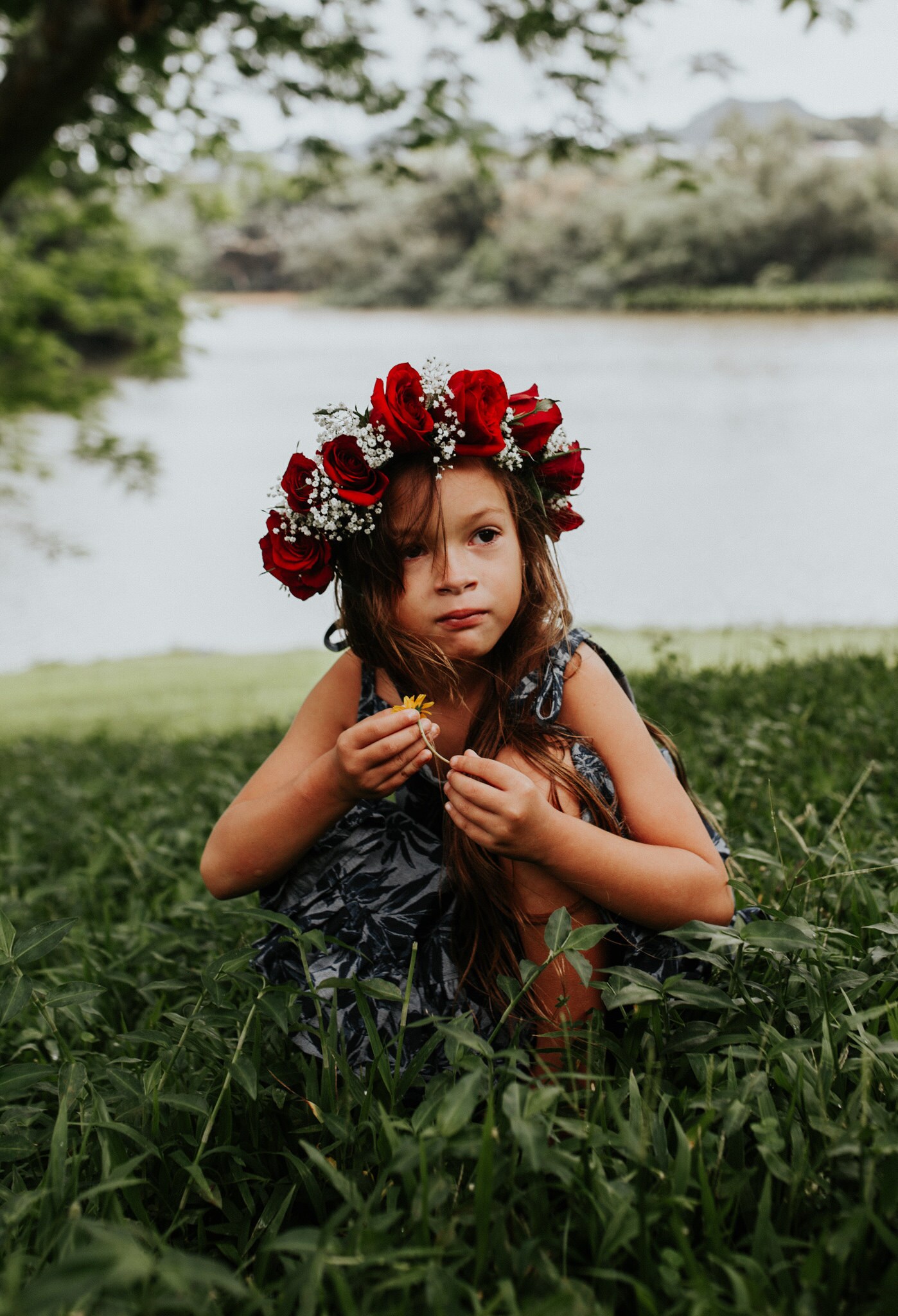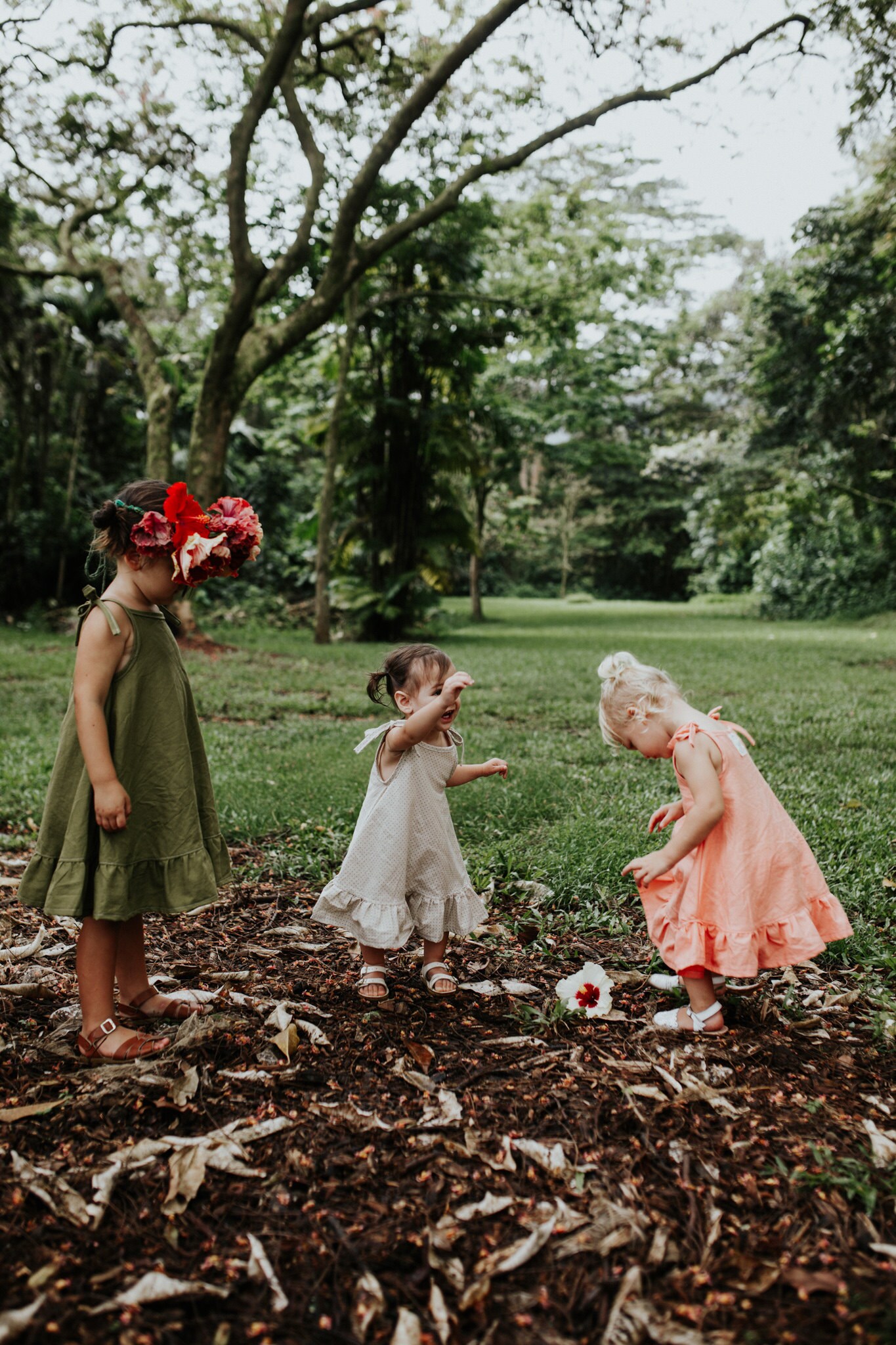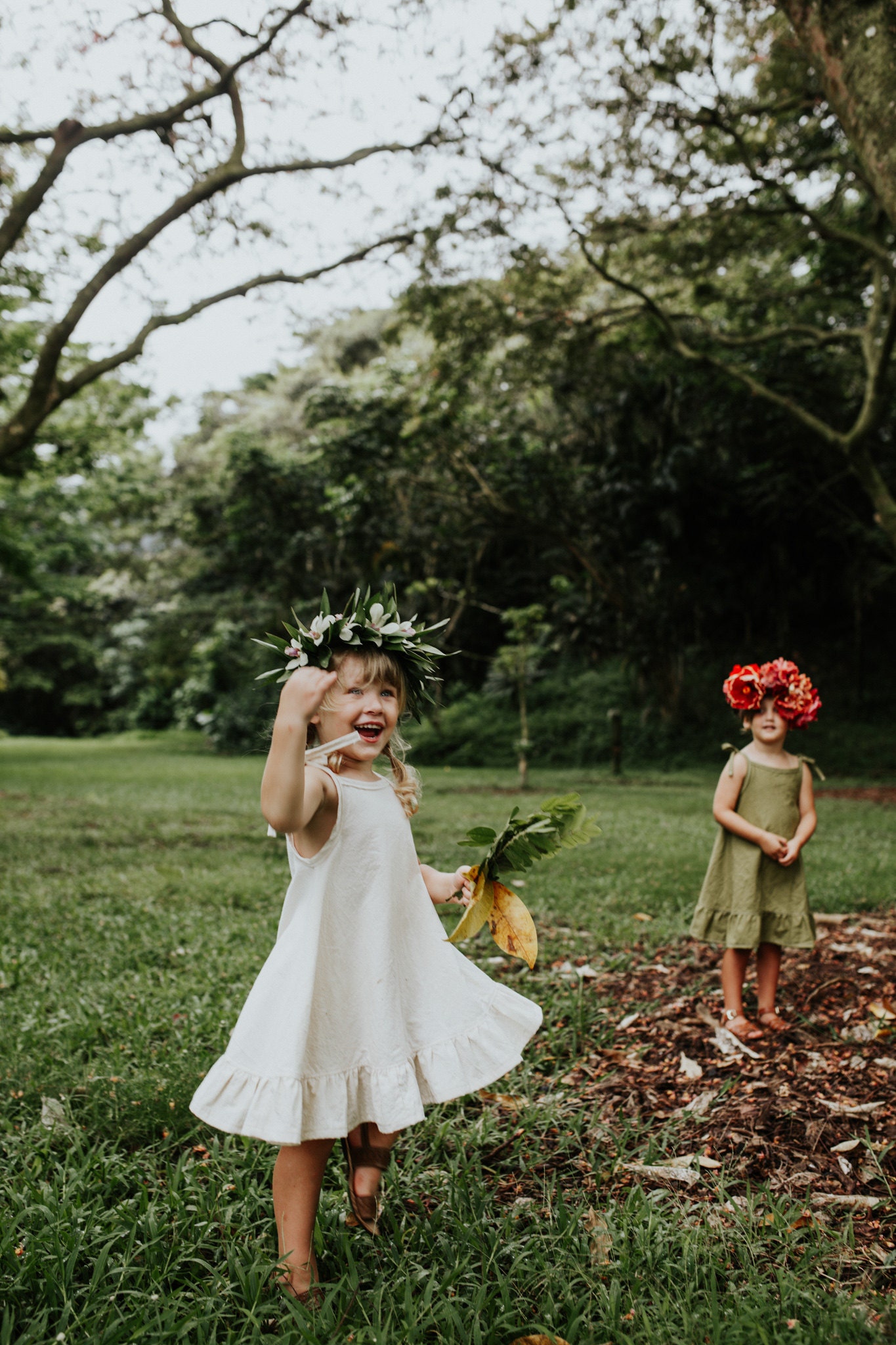 Size: chest/length (shoulder to knee)
Be sure to follow us on Instagram @ashleyroseclothing and sign up for Email Notifications here for 15% off. You won't want to miss this release!